Billing Reinvented
Usability
Elastic Magic!
Integration
Supportive
Security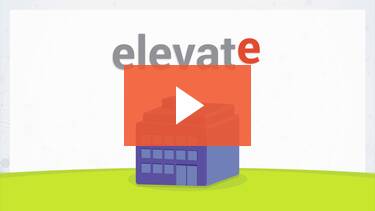 Traditional billing systems are based upon legacy requirements that date from a time when CP's only billed calls and additional functionality has often been stitched on in piecemeal fashion resulting in 'patchwork quilt' systems that are inflexible, difficult to use and expensive to maintain.
We had the luxury of starting afresh, creating a system that catered for the full suite of unified communications from the start. It's not limited by old, outdated practices or understanding of the market; rather by using the latest technologies combined with fresh thinking and unique understanding of the industry. Elevate is a system that will fit each customer as if made to measure.
We focused on usability, workflow and business processes to create a system that makes all aspects of billing easier, faster and more efficient.
Elevate works in real time, responding to changes in customer and pricing data, re-calculating and re-pricing straight away so managers can see the performance of their business at all times. Information is presented clearly using informational and graphical widgets whilst navigation from the customisable dashboard to every aspect of the billing process is streamlined and simple.
All of this acts to reduce your daily administration and bill-run times as turnover, profitability and business performance are already known - just press 'go' to create your bills.
Elevate is built using solid and secure cloud infrastructure normally the reserve of multinational and financial institutions. It is underpinned by the incredible Amazon web service infrastructure platform that already powers some of the most process intensive and data resource hungry applications on the planet.
Elevate will grow effortlessly with your organisation and scales as your needs grow, responding intuitively and instantly to the demands of your business, constantly monitoring your processing and workflow requirements then automatically spinning up resources when they are needed. The result? The moment you need it, whenever you need it, the power and capability enjoyed by the world's largest enterprises is yours whatever your size.
Billing plays a key role in the majority of communication providers business processes, however, it needs to 'speak' with other systems to ensure these processes are not disjointed or rely heavily on manual intervention.
Access to our documented application programming interface (API) is readily available meaning that unrestricted integration with other business applications such as CRM and accounts can be easily achieved using industry standard protocols and interfaces. Integration and testing 'sandboxed' environment s are available so that projects can be implemented with little risk and impact on day to day business activities.
We have worked hard to build and maintain our reputation for first class support. Our support team are specialists in their field who are empowered and incentivised to help in whatever way they can.
We don't view support solely as a response to customer issues. We provide extensive training as part of our on-boarding process and regular refresher sessions to existing customers.
Our proactive involvement in the communications sector, extensive engagement with forums such as Ofcom and FCS and lobbying on behalf of communication providers ensure an inclusive support wrap that is unique in the industry. We'll give you first class support whatever your size so that in turn you can offer excellent service to your own customers.
Elevate provides an inherent enterprise level of security typically the reserve of network operators and multi-national companies. It's built using an architecture that's been used, tested and fine-tuned over many years by some of the world's leading organisations and financial institutions.
We have also invested heavily in security at a user level and can support highly secure two factor authentication using our optional 'SI Secure' USB key.